Today finished off a long term goal of finishing my master's degree.  So in the immortal words of the great President Jed Bartlett, what's next?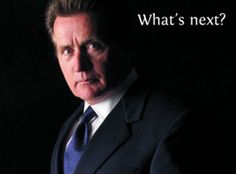 So at this point, I'm not sure.  I completed my undergraduate degree in 2004 and at that time attempted to get my master's degree.  With a full time job, and two pre-school age children, it just wasn't feasible.  I even churned through three different colleges racking up credits and debt at Capella University, University of Phoenix and Grantham University. In 2009, I put the master's degree goal back on my action plan in December 2009.  I took the GRE.  Entertained attending FGCU, but never found a good fit.  After a few years at Disney, I found out that the educational reimbursement was significant and there was an agreement with University of Phoenix.
I am a Phoenix. Over the past 602 days, I didn't always feel confident that this accomplishment would happen.  I once again over-committed myself, and quickly realized my body wasn't keeping up with what my mind was putting it through.  The stress, worry, lost sleep, pain, and anxiety, turned me into a barely functional part of my world.
So where do we go from here? My amazing daughter is a senior in high school.  I'm trying to enjoy every moment with her before she's on her way to college.